Flowserve Pump Parts Durco ISO Impeller 50-32-125 Open A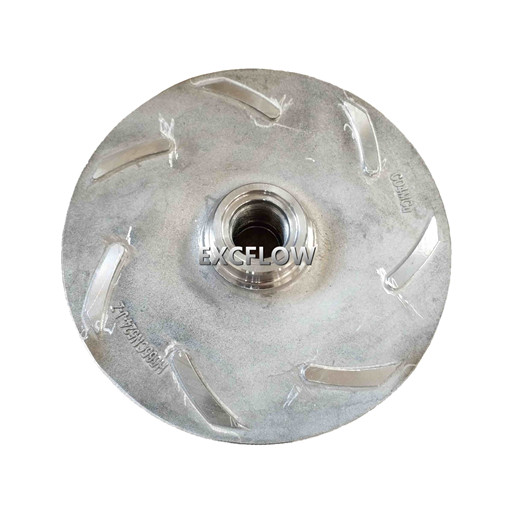 1K50-32-125A Material CD4MCu
TP Pump Replacement Parts are reliable, cost effective replacement parts that are interchangeable with Sulzer, Ahlstrom, Goulds, Durco, Allis Chalmers, Ingersol Rand, Worthington, Warren and many other well known pump brands.
TP manufacture a range of replacement parts including shafts, casings, impellers, stuffing box covers, sleeves, labyrinth seals, repellers, backplates, followers and many more.
Please contact with us once you have any parts or pump needs for SULZER PUMP PARTS, SULZER PUMP SPARES, SULZER SPARES, Sulzer equivalents spare parts.
Please contact with us once you have any parts or pump needs for ITT PUMP PARTS, ITT PUMP SPARES, ITT SPARES,
Please contact with us once you have any parts or pump needs for Flowserve PUMP PARTS, Flowserve PUMP SPARES, Flowserve SPARES,
Sulzer Pump Parts Supplier
Flowserve Pump Parts Supplier
ITT Pump Parts Supplier